Skin clinic in south Delhi
---
The Pulastya's CADLE is a well recognized and one of the premier Skin clinic in south Delhi. We at Pulastya are committed to achieve excellence by treating our patients in an affectionate and gracious ambience. Its main mission is to consistently strive for the highest ratings of satisfaction from its clientele and is well-known for its outstanding patient care quality services.
Pulastya's CADLE offers a complete range of services using non invasive and highly effective treatments. These include:
Laser Skin Resurfacing
Body shaping
Advanced anti-ageing procedures
and many more
We provide all kind of skin laser treatments in Delhi.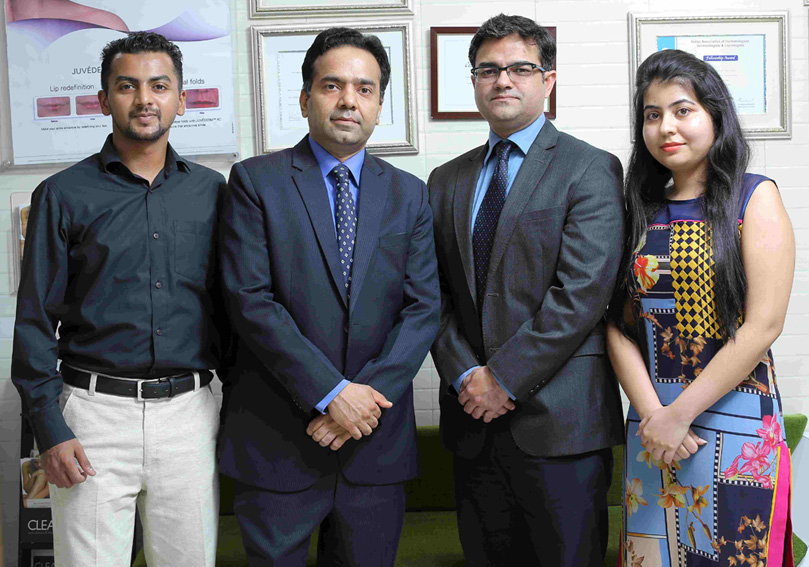 Mission

Our mission is to give our patients the best available option in non-invasive cosmetic skin treatment by understanding their needs and working hand in hand with them to achieve their goals. Dr. Vivek Mehta's skin clinic in Delhi cares about you and performs these treatments as per your age, type and sensitivity of the skin.
Our medical staff has almost two decades of experience in the field of skin, cosmetic and anti ageing treatments. Dr. Vivek Mehta (M.B.B.S, M.D.), a specialised skin doctor in South Delhi, is the guiding principle for our able staff under whose supervision, we provide all the latest and safe procedures to make your skin look great. Dr. Vivek is a MCI and DMC certified Dermatologist and specialized in diagnosis and management of skin, hair and nail diseases. We ensure you that our expert knowledge in skin care treatment along with the latest technology and procedures will help you achieve the ultimate results. If you are searching for a specialized dermatologist in Delhi then Pulastya's Cadle is a right place to visit.
We know that every patient is not knowledgable and hence we understand the importance of educating our patients first before doing treatments. We listen to their concerns and then provide you a comprehensive skin assessment and follow an individualized treatment protocol.
At Pulastya's CADLE, our priority is always patient's safety and satisfaction. We work hand in hand with our patients to achieve their goal. They can expect full confidentiality with us for their treatment or related cases. We try to provide the highest possible standard of care to each of our patient. Here, every patient is greeted by a relaxed and friendly ambience with caring, knowledgeable and dependable staff.
We have a team of highly trained staff that will educate you about your skin concerns. We know that each patient is unique hence our experts will personalize every treatment depending on your skin assessment.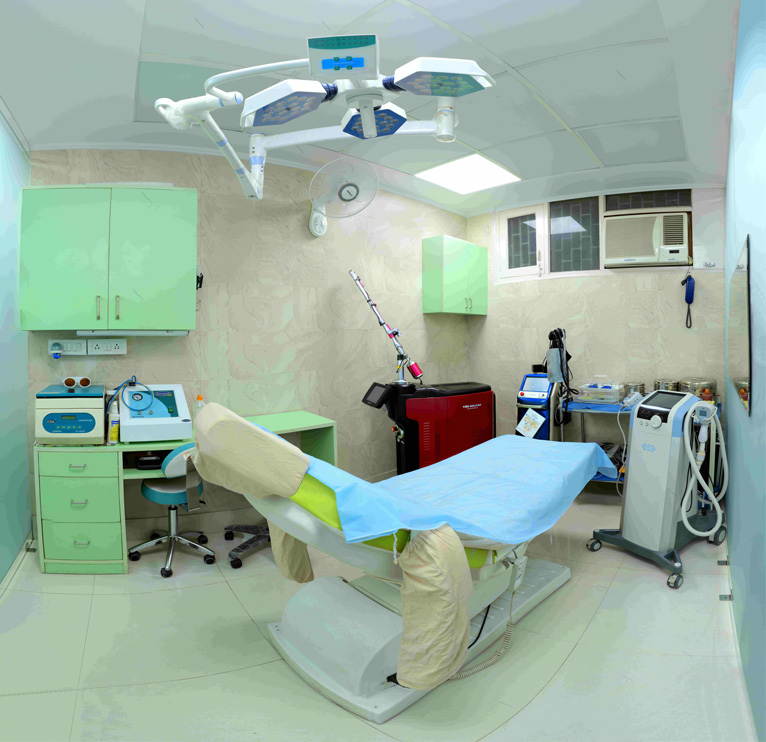 In our clinic, we use high quality medical equipments for body shaping and skin tightening. These include Lumenis Light Sheer Diode Laser, BTL exilis and many more. You can find the best technology and information available in today's ever-changing medical laser market at our clinic. We provide a range of skin related services and treatments using the state-of-art and internationally acclaimed technology, at nominal charges.
The comprehensive care for various skin problems, for e.g. - augmentation of normal skin, treatment for acne scars, dark uneven pigmentation, tanned skin, wrinkles, unwanted hair etc. can be corected with safe procedures from our centre of excellence under expert guidance of the Dr. Vivek Mehta (M.B.B.S, M.D.) - skin doctor in South Delhi.
Pulastya's CADLE will continue to position itself as the principal dermatology, dermatological surgery and laser center of choice in Delhi. We have got whole range of lasers for every skin concern and our antiageing clinic provides the latest antiageing treatments to restore your youthfulness.