Tear Trough
Tired Eyes, Tear Troughs and Dark Circles
If you always look tired even after you've had a good night's sleep it can be disheartening and make you look older than your years. Tear Trough Treatment is a non-surgical ten minute eye-lift that can restore your looks instantly.
As we age the delicate skin under the eye becomes lax and the cheek fat descends into the middle of the face leaving semi-circular creases and depressions known as tear troughs. These depressions make the eyes look 'sunken' and produce the illusion of darkening around the eyes resulting in 'dark circles' or 'tired eyes'.
Dermal fillers are now used to eliminate the hollows you may have beneath your eyes and bring them back from the depths. By lifting these depressions it can take away the tired appearance and lighten the dark circles caused by shadowing. Introduced under the skin using very fine needles, fillers re-create the plump, firm foundation your delicate under eye area had previously.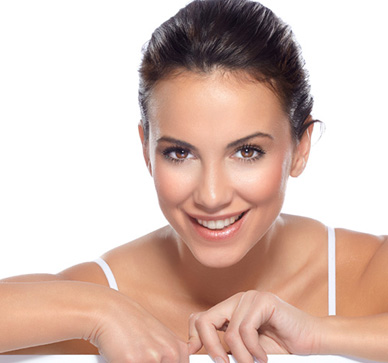 Tear Trough Rejuvenation
The tear trough is the groove at the junction between the lower eyelid and the cheek. As we age, one of the changes which is commonly noticed and commented on is the appearance and gradual worsening of dark circles under the eyelids. In youth, due to the surrounding plump fat, thicker overlying skin and soft tissue surrounding this structure, this ligament is usually invisible. However, with age thinning of the skin occurs, leading to increased visibility of this deep attachment between the skin and orbital rim- the so called tear trough deformity.
Tear Trough Filler Treatment
When tear trough deformities are present, an injectable dermal filler can be used to correct them. The fillers used are new generation of hyaluronic acid fillers from two of the world leaders in surgical and non-surgical aesthetic products. They use a specially formulated type of hyaluronic acid (HA) that exists naturally in your skin, It's a natural, biodegradable gel that flows easily and smoothly into your skin, instantly filling out those troublesome lines leaving a smooth and natural look and feel. So, you'll notice an immediate difference after just one treatment.
What to expect?
The results with dermal fillers are instant. After the procedure has been carried out the treated area may be slightly red and/or slightly swollen, however you can resume normal activities, drive yourself home or return to work immediately after the treatment.
The results typically last 9-12 months although the exact length of time will depend on the structure of your skin and other factors such as lifestyle, age and the degree of perfection demanded by the individual.
Additional touch up treatments can be performed at any time after the initial treatment.