Cosmetic Surgery in Delhi
---
Cosmetic Surgery/Aesthetic surgery/Reconstructive Surgery or Plastic surgery has gained a lot of popularity in recent years. It's usage is no longer restricted to only celebrities. Contrary to popular opinion, reconstructive surgery is not only used for aesthetics or cosmetic purposes but is also used to restore various defects of the skin: either congenital or acquired deformities acquired through trauma or removal of tumor or skin burn.
Today, more and more men and women are choosing to improve the way they look by using cosmetic surgery. Since cosmetic surgery can enhance appearance and self confidence, it is being used by most of the people to look good in a given social and cultural milieu. Above that, as the cosmetic surgery is becoming more and more affordable, people are flocking to get their skin look better by the day. Cosmetic surgery covers a wide variety of procedures for all parts of the body, starting from head to toe. In comparison to 80's and 90s, the number of aesthetic surgery procedures performed has steadily increased in teh past decade.
Pulastya's Cadle always suggests that before you consider any type of cosmetic surgery, it is very important for you to increase your knowledge about it, as it is your own body on which these procedures hav to be performed. Similarly it is very important to choose right Cosmetic Surgeon for these procedures.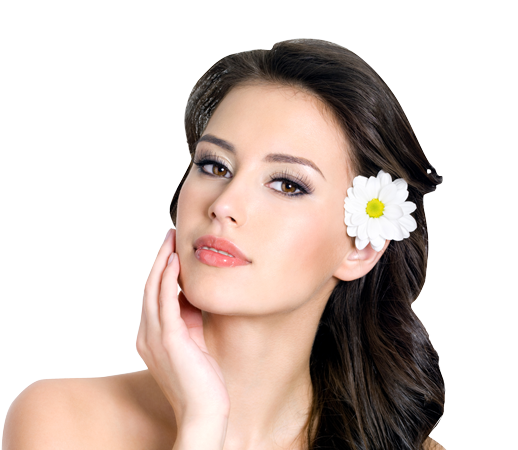 As they say "Pleasant appearance can open doors to new opportunities whereas, an unattractive appearance may make the same doors remain closed." In today's world, unattractiveness or ugliness is not accepted as a curse anymore and 'Aged Look' is no longer considered as "wisdom" – as in most cases, cosmetic surgery can help both of them to look attractive and younger respectively.
Cosmetic Procedures offered at Pulastya's Cadle:
Breast Augmentation
Breast Reduction
Breast lift or mammoplasty
Gynecomastia
Liposuction
Rhinoplasty
Correction of prominent ears
Scar revisions
Face lift
We have one of the best cosmetic surgeons in India on our panel who will perform these cosmetic surgeries on your body.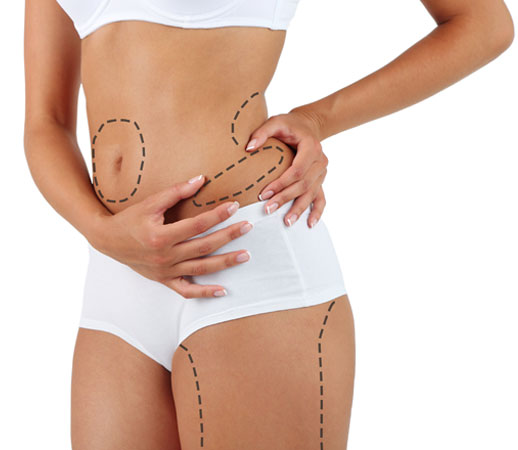 Liposuction
Liposuction is the process of removing localized fat from the body to give a new shape to a particular part. This process boosts the self confidence of those people who are depressed after having tried all other ways of weight loss. Our Plastic Surgeon Dr. Manish Nanda utilizes the latest microcannulae liposcupture techniques to create a new you.
Through liposuction we can make your legs, thighs and hips slimmer than before. It can also reduce your abdomen size or your jawline and chin can be made more striking and youthful.
Breast Augmentation, Breast Reduction
Breast Reconstruction is done for the female patients who have suffered from Breast Cancer. Male Breast Reduction, commonly known as 'Gynaecomastia' in medical terms, can also be done in this procedure. Breast reconstruction offers both physical and emotional benefits by restoring a more feminine breast shape and appearance. It is a surgical procedure which can be used to restore one or both breasts to a more natural appearance. This procedure is performed to recreate the appearance, form, size and shape of natural breast tissue of a patient in place of removed breast tissue after a mastectomy.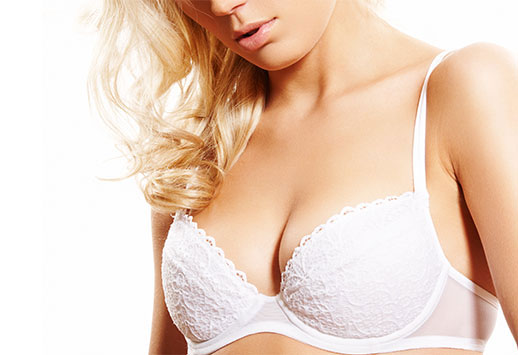 Tummy Tuck
Tummy Tuck or Abdominoplasty is a process which involves removal of fat as well as the fold of excess skin in a person's body. It can also be done for bulky thighs, arms, buttocks etc. You made the ultimate sacrifice, you gave up that beautiful body to bring a new life into the world, now Dr. Manish Nanda can make you feel better about yourself. He can remove stretch marks, tighten muscles and convert a flabby belly into a boardlike tummy. Many patients are eligible for the mini-tummy tuck, with a much smaller incision than the conventional tummy tuck procedures.
Buttock Enhancement
As our society is becoming more and more health conscious, weight loss in a body can lead to flattened buttock contour. We can enhance this sensuous part of the body safely and give it a perfect shape by a single small incision hidden in the buttock crease. Our expert surgeon, Dr. Manish Nanda's surgery can solve all your problems related to buttock enhancement.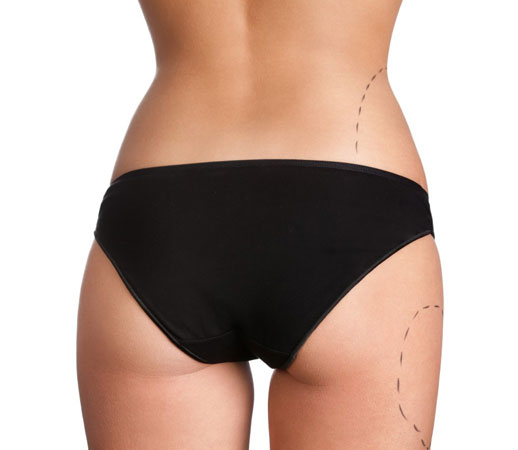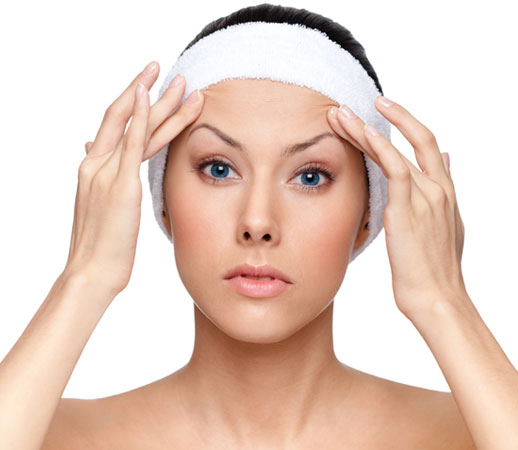 Face Lift
Face Lift procedure is done to remove wrinkled, sagging skin from the face and give a tight youthful look. It improves the contour and appearance of a person's face.
Facial Implants
Facial Implants (Facial Balancing and Enhancing) are specially formed solid materials compatible with human tissues which are designed to enhance or augment the physical structure of your face. The precise type and size of facial implants best suited for you requires an evaluation of your goals, the features you wish to correct, and your surgeon's judgment. If you are bothered by a small chin, weak jaw, or lack of facial contour, plastic surgery with facial implants may benefit you.
While any area of your face can be augmented with implants, most people choose the cheek or malar area, chin and jaw for facial implants.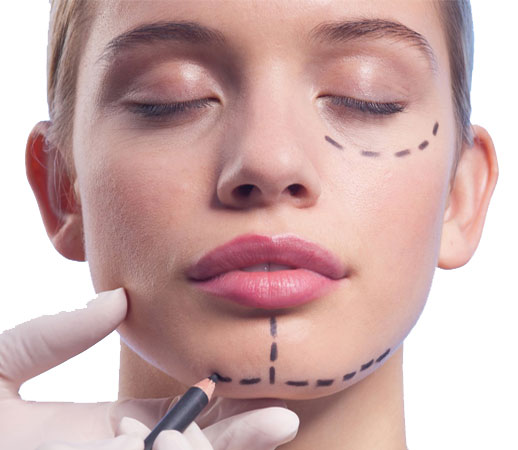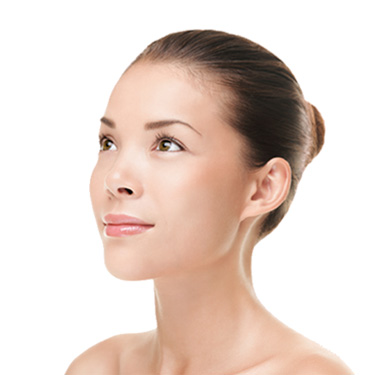 Rhinoplasty (Nose Surgery)
Rhinoplasty or Nose Surgery includes corrections in the shape of the nose can be various ways. This includes elevation of depressed nose or tip of the nose, lengthening of a very short nose, removal of a hump from the bridge of the nose, reduction of length of the nose, reducing the bulk of a rounded tip and so on.