HIFU - Skin Tightening in Delhi & Gurgaon
---
Are you searching for an effective treatment for Sagging or Skin Tightening in Delhi? Pulastya's Cadle is the best place to visit for this treatment. We will help you avoid a cosmetic surgery for facelift and make your sagging skin look young again using the HIFU technology.
A sagging skin can result in tired-looking eyes and distort the contours of your face at the chin and neck. High Intensity Focused Ultrasound (HIFU) treatment is helpful in lifting and tightening the skin for a non-surgical face lift and neck lift. It puts back the aging skin in its place - that too, without a surgical facelift.
We, at Pulastya Cadle, can give you a non-surgical face lift with one time treatment through Ultracel.
In HIFU you can expect a treatment which is: non-surgical; without any downtime and can be processed in-office. It is widely used for lifting and tightening sagging skin of the brows, cheeks, lower face (jowls), jawline and neck.
HIFU Treatment uses Ultrasound technology below the skin surface to firm and lift droopy tissues. The results of this treatment are long lasting and normally occur gradually but effectively over a period of time.
What is HIFU?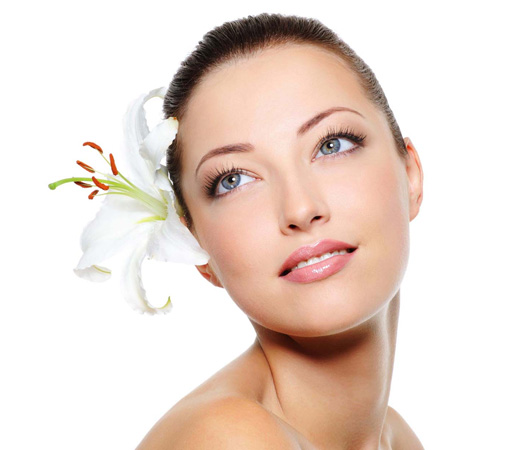 HIFU (High Intensity Focused Ultrasound) is a process which uses the power of Ultrasound to safely lift and tighten our bidy skin. Ultrasound is an energy form which is quite different from Light. A couple of forms of Ultrasound are IPL and Lasers or Electrical (Radio-Frequency) energy.
HIFU process protects our skin surface. In this process, the energy rays precisely penetrate at deeper depths and higher temperatures than Radio Frequency in our skin. This treats the Dermis and Foundation layers of our skin, where structural weakening starts.
During this treatment, ultrasound is focused below the skin's surface so that it causes precise cellular friction and target-point heating. A thermal heat is created within the skin tissues which is targetted at a specific point. This leaves the skin's surface and intervening tissue beneath it unaffected. The thermal heat is created using the skin tissue which creates both spaced 'wounds' and cellular friction. This process in turn promotes healing and immediately contracts collagen which further stimulates a rapid production.
Over a period of 3-6 months, the wound-healing response stimulates long-term tissues which leads to further lifting and tightening of the skin. This is an almost permanent solution which can last years properly.
In the latest HIFY technology, we have an advantage of three depth cartridges (1.5mm, 3mm and 4.5mm). It has the capability of penetrating to depths which were earlier, possible only with a surgical face lift.
HIFU is truly a remarkable breakthrough in technology, to enable a truly Non-invasive alternative to Surgical Face Lifts. We highly recommend it to our patients who want a no-knife and EFFECTIVE treatment with a specific intent for improvement of lines and wrinkles on the face and neckline
In a few months time after the treatment, you will find a firmer, smoother and a brighter skin. You will notice that your eyes look more open, the brows are more lifted, the fine lines on the face have softened and the pores reduced. Due to this restored elasticity, your skin will feel softer and more supple, too.
If you think that you don't need a surgery or may be hate the thought of the knives on your face, HIFU can be the best and only alternative for a natural facelift or neck lift for you.
Don't let gravity get you down. Contact us today and get the best treatment for skin tightening in Delhi at Pulastya's Cadle.